Field reports
My experience in the Guasmo
A day in the Guasmo.
From Nadine Abels
Starting with the drive from the Humboldt School in Guayaquil, the first thoughts came to me after about ten minutes. Clear differences in just everything: the people, the streets, the houses, in the area. Especially the children playing on the street and working people everywhere. No insurmountable fences in front of the houses. There could hardly be a greater contrast to my previous experience in Ecuador.

First of all we were welcomed by a wonderful family who took care of us and invited us to dinner. After dinner they showed us their home, the Guasmo. Just walking through the streets gave me a feeling that was difficult to describe. We hardly talked to each other. Lena talked a bit about the families she supports and the many difficulties that people face.
We were really excited to see the place of magic - Mi Cometa. Without ever having seen us, the local people were incredibly excited that we were there and as open-minded as I could rarely experience. The place gave you a feeling of security and hope, which was reflected in the eyes of those involved, especially the children. The most magical moment on this day should still follow. After some instructions and wonderful stories, we continued walking through the neighborhood until we stopped at a small door. Lena spontaneously came up with the idea of ​​visiting a family. The family asked us to come in without thinking about it and so we found - meanwhile six of us - space in a small room. Mauro Quimis was lying on the bed, who had already had a few therapy sessions with Lena.

I will never forget the moment when he noticed Lena's presence. It must be said that after an accident Mauro was no longer viable on his own and that he could not show his emotions through language or movement. But when he noticed Lena and her guitar, his expression, his look changed. I got goosebumps all over my body within seconds.
Lena played for him. He enjoyed it and was happy without being able to say it, without having to say it. It was soon time to go and the path on the long road out of the Guasmo seemed eternal to me. My thoughts circled and nobody said a word until I looked at Lena and said "you can't go, people need you here!". No thought has ever been so clear. We hugged and cried. This was one of the most important and educational days in my life and I am really looking forward to returning!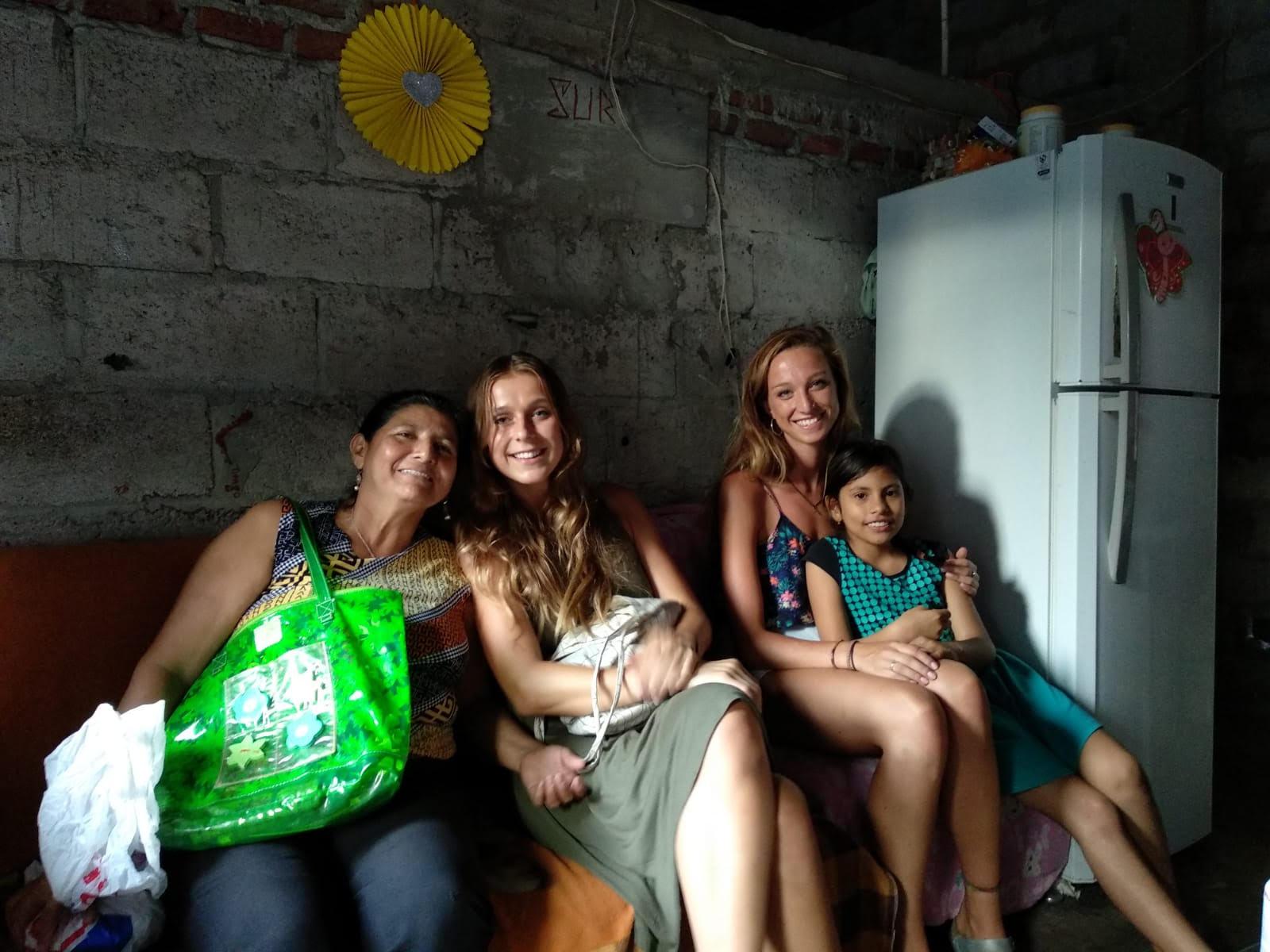 The magic started with a video
Experience report from Vanessa Felten, 2nd CEO Musicamento Ecuador e.V.
November 2016: I sit at the kitchen table drinking coffee and listlessly check my emails. Spam, irrelevant newsletters, a circular email from the German Music Therapy Society (DmtG) with various (research) articles. I discover, pause and look intently at what is shown on the screen in front of me: a video. From Ecuador. A music therapist. I hear music. I hear laughter. I feel zest for life.
I am - first - touched, sensitive, almost moved and then - steadily growing - fascinated, alert and curious. A music therapy project in the making. For people who do not seem to be able to participate in Guayaquil due to various conditions.
It deeply moves me.
January 2017: The project, it won't let me go. I'm interested. I'm sending an email. An appreciation for this project to a foreign music therapist who fights there, many thousands of kilometers away, using music. Health, quality of life, attention to people who are not so well off. For participation. A Skype conversation follows and then ...
March 2017: I am sitting in the airport hall with my backpack and a huge suitcase, thanks to donations filled with care articles and instruments. In my hand a ticket to Guayaquil. No knowledge of Spanish. No escort. No idea. Only certainty that it is the right thing ... and this ticket.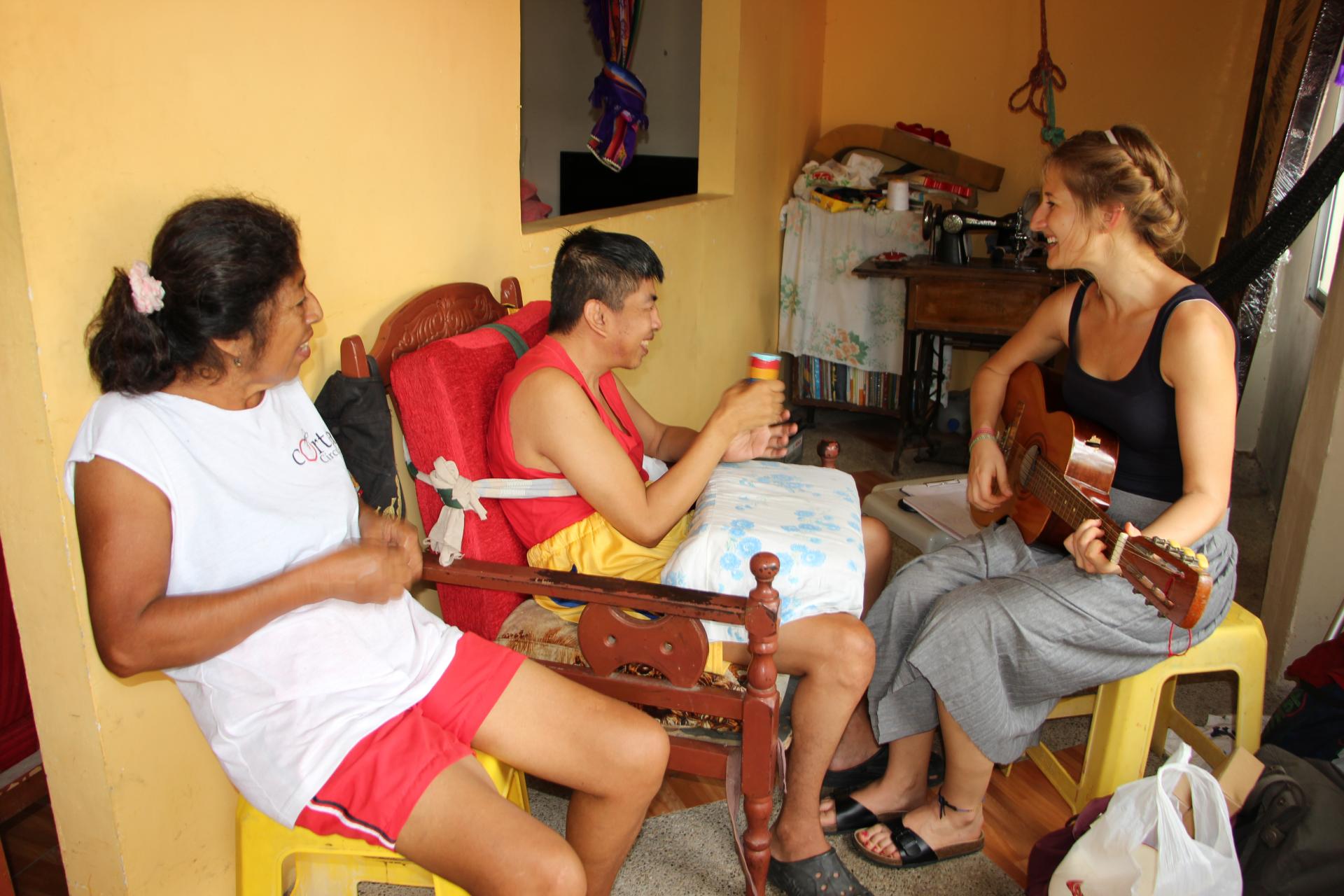 A few days later:
A barking street dog on an unpaved road. A drug dealer on the corner. Corrugated iron houses, puddles, I feel poverty. Crime. Despair. But there is something else: salsa music, a deeply rooted community and - shining eyes when the first guitar tone sounds. I can design and work with my music. The limitation is forgotten. Poverty is forgotten. To be different is forgotten. Maybe just a moment. Maybe just briefly. You and me. Connection. And the music.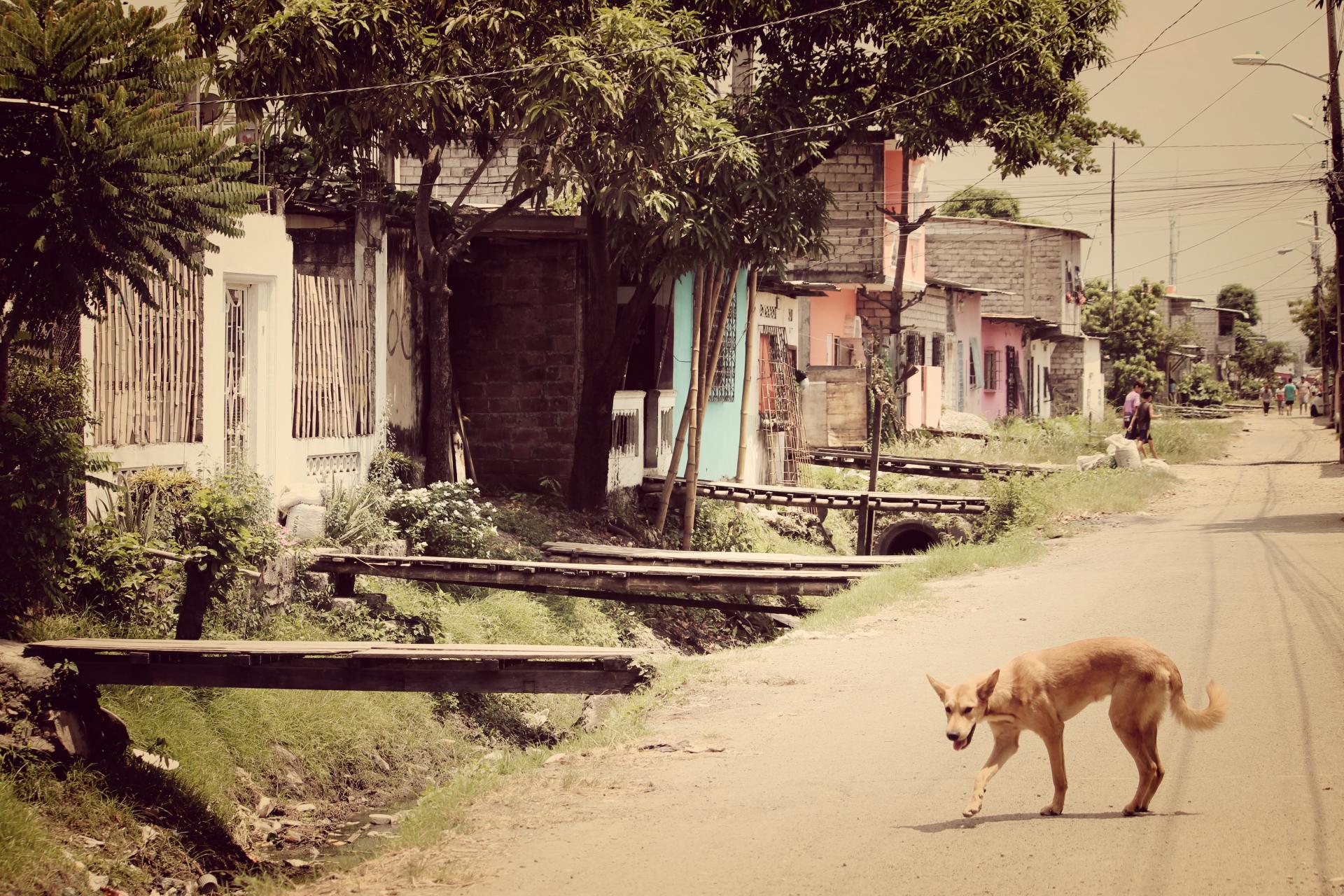 November 2019: I'm sitting in front of my laptop again. Remember the valuable work in the Guasmo. I was allowed to be there twice for a few weeks. Get involved twice.
Create encounters twice.
And today ... we are an association.
Links auf zusätzliche Funktionen und Kontaktinformationen überspringen